Undergraduate Students
The Department of Psychology, St. George campus, does not have formal procedures or application forms for either volunteer or paid research/lab positions in the summer or during the academic year. Suggestions on where students can investigate research opportunities with the Psychology Department and the wider research community are listed below.
Other opportunities include:
Paid Research Studies
Study posted on December 14th, 2020
Research Participants Needed!!!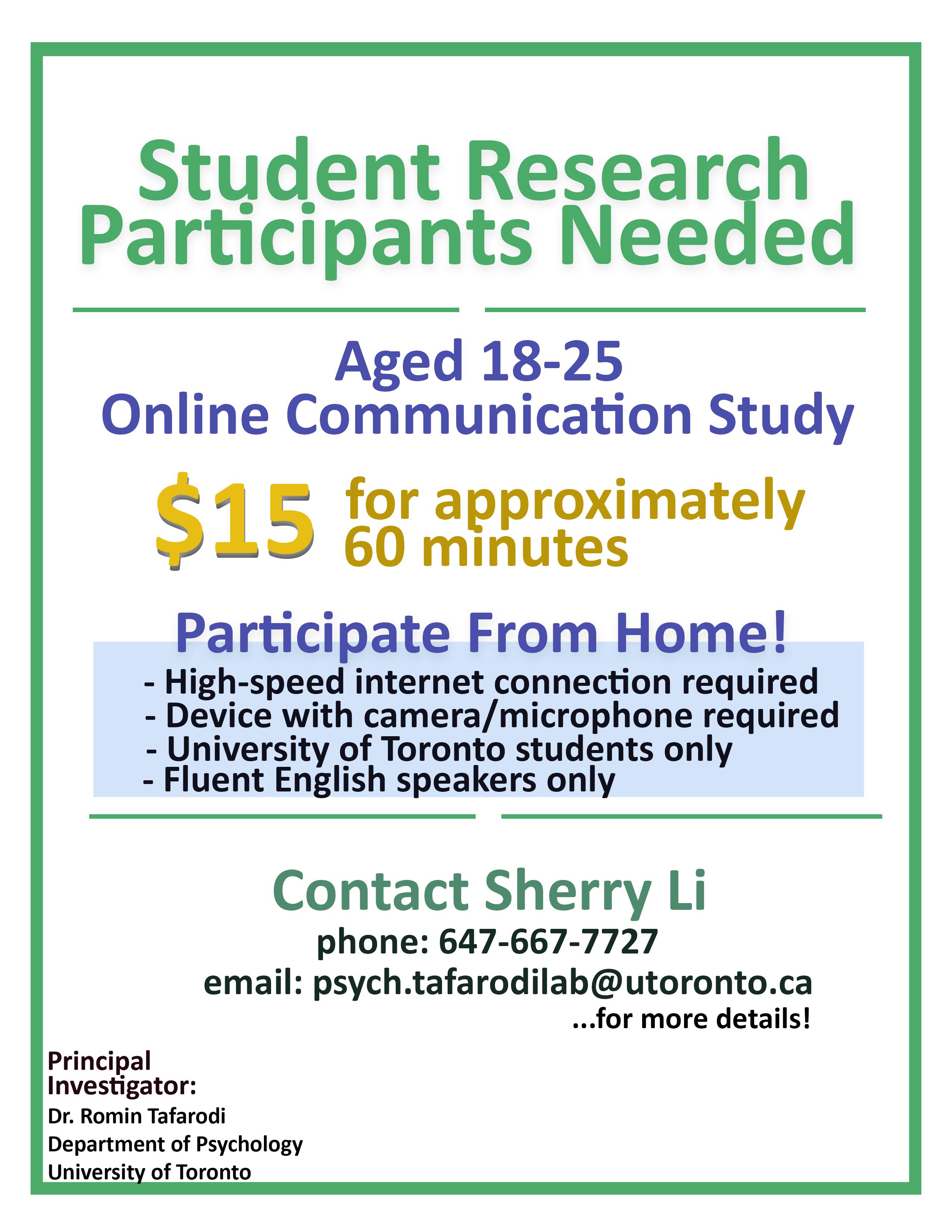 Study posted on December 9th, 2020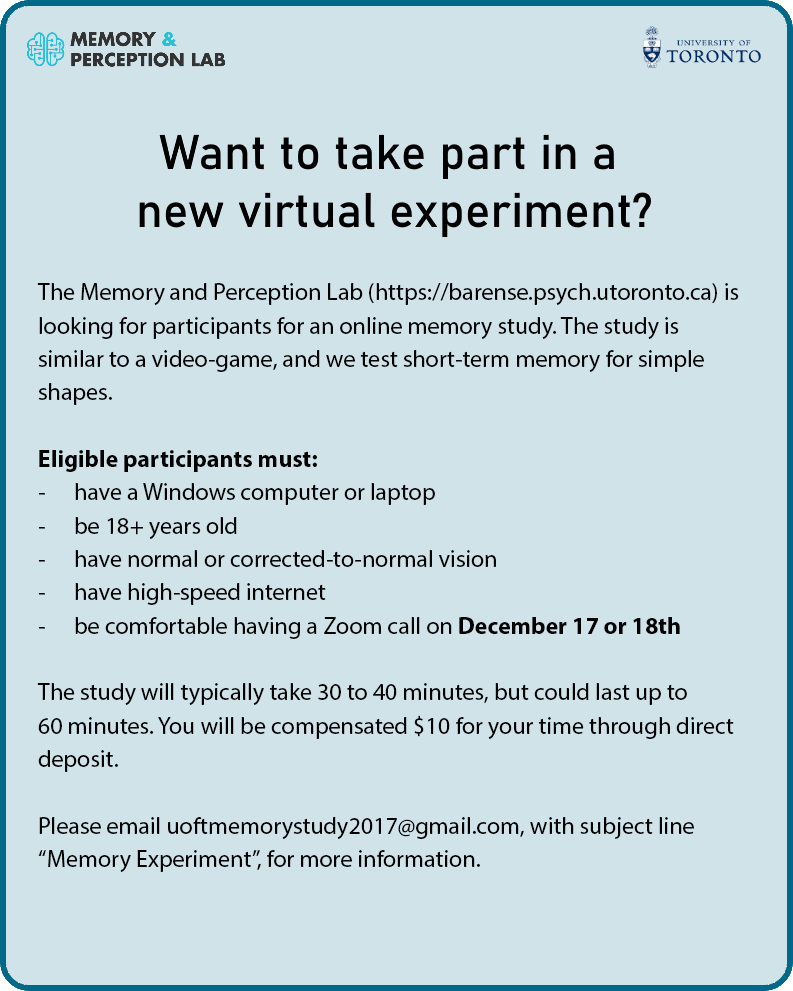 Study posted on December 1st, 2020
Looking for Research Participants
We are looking for individuals who are interested in taking part in a study on concept learning.
Please see the flyer for more information.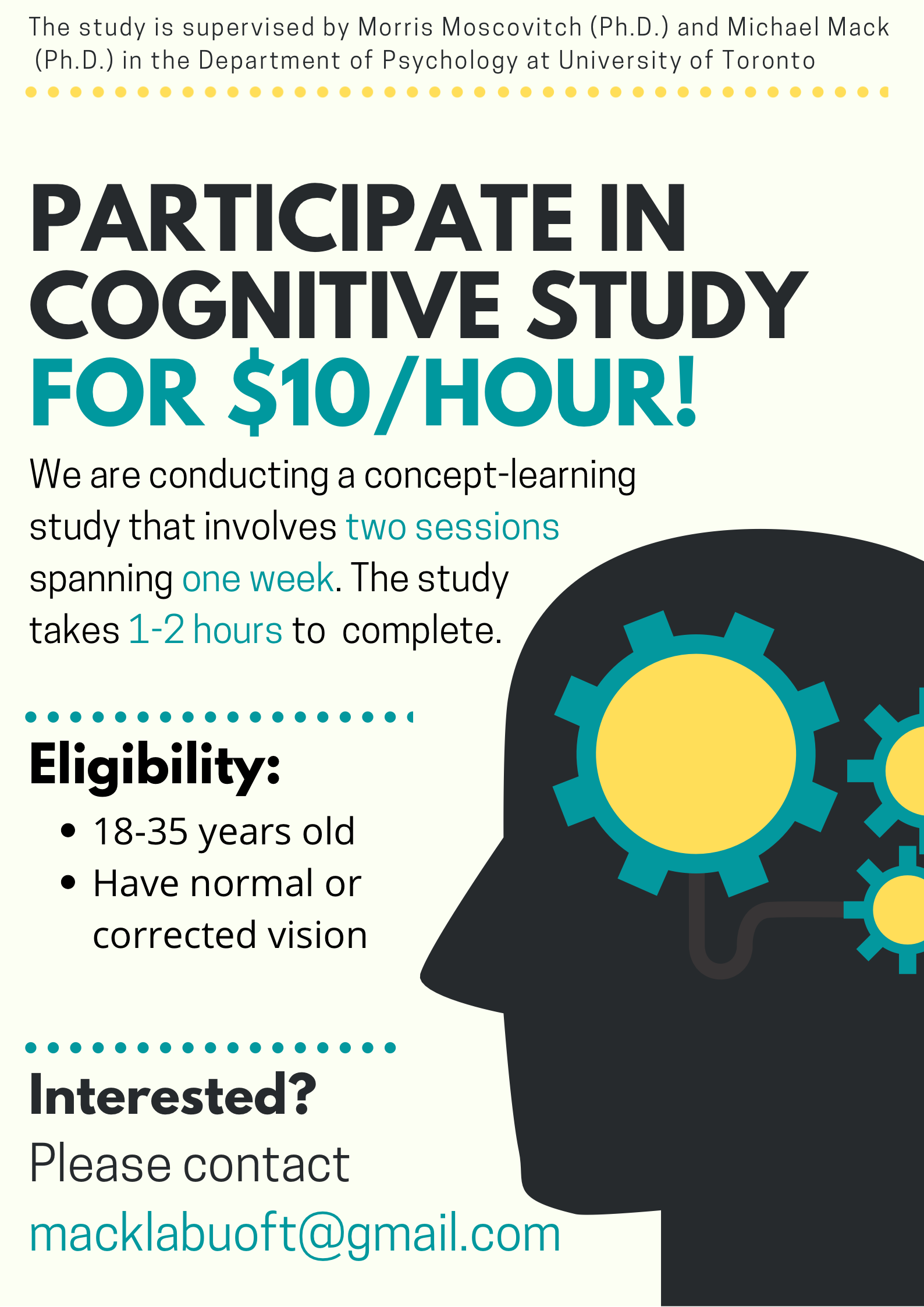 Research Participants Needed!!!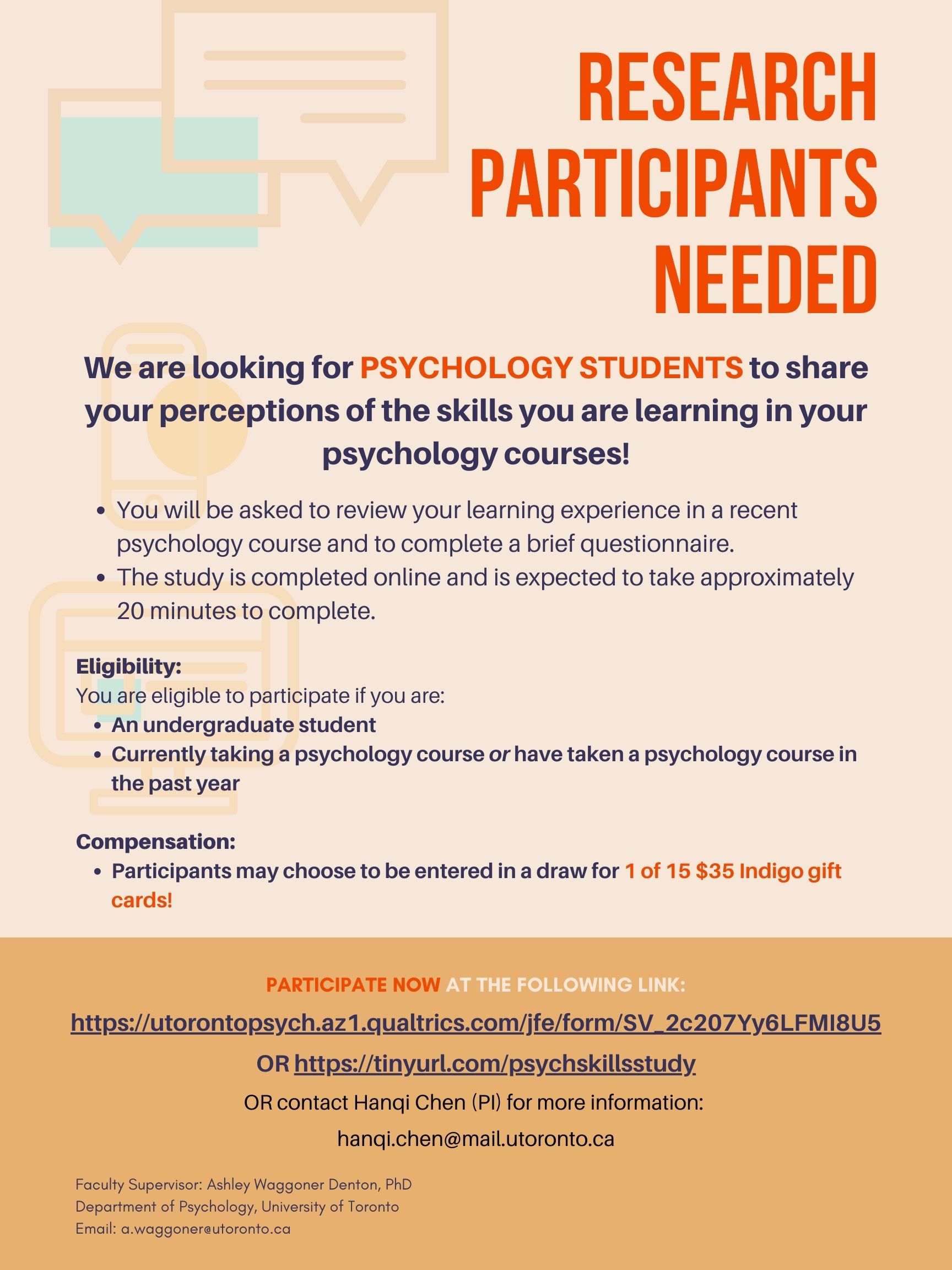 Study Posted November 23rd, 2020
Take Part in a Virtual Study Environment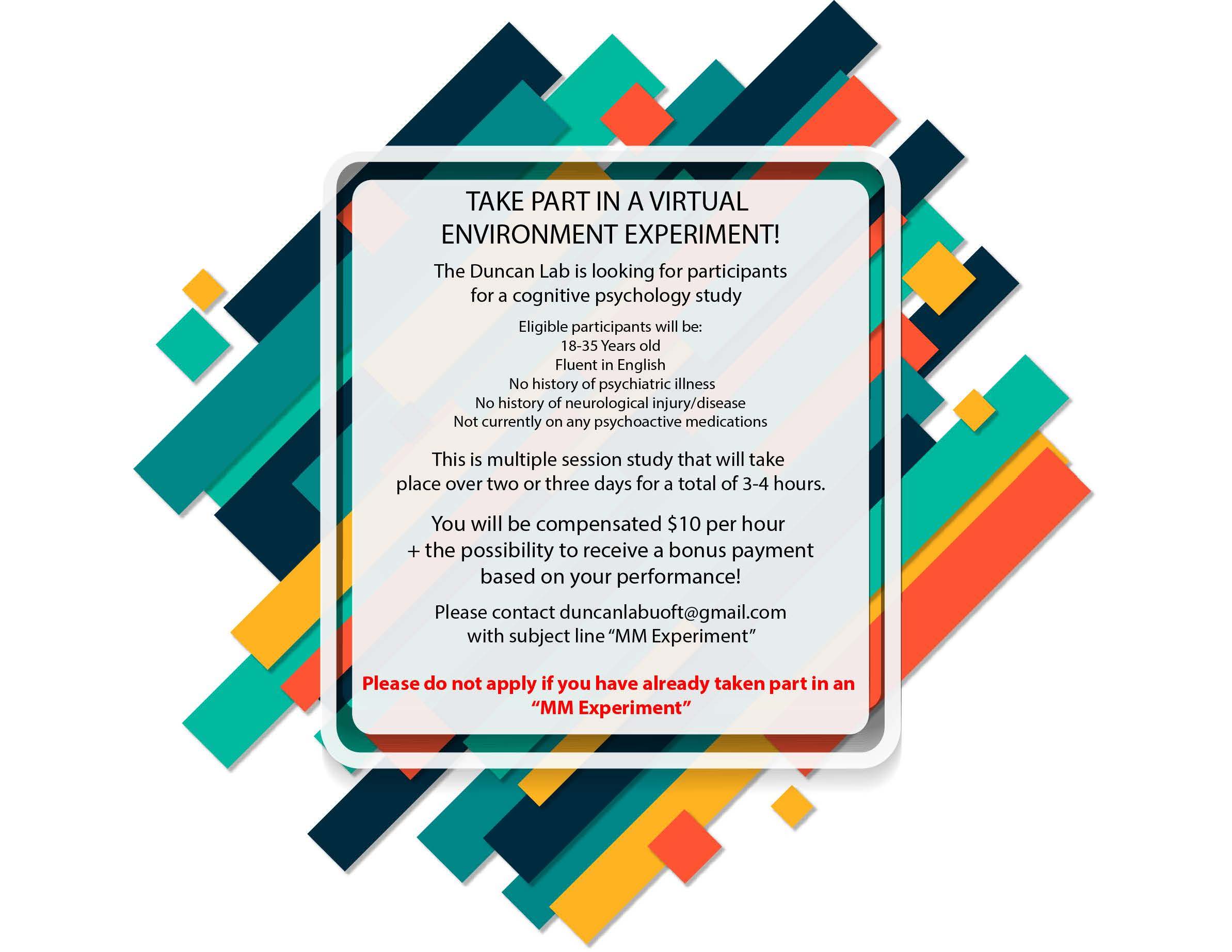 Study Posted November 20th, 2020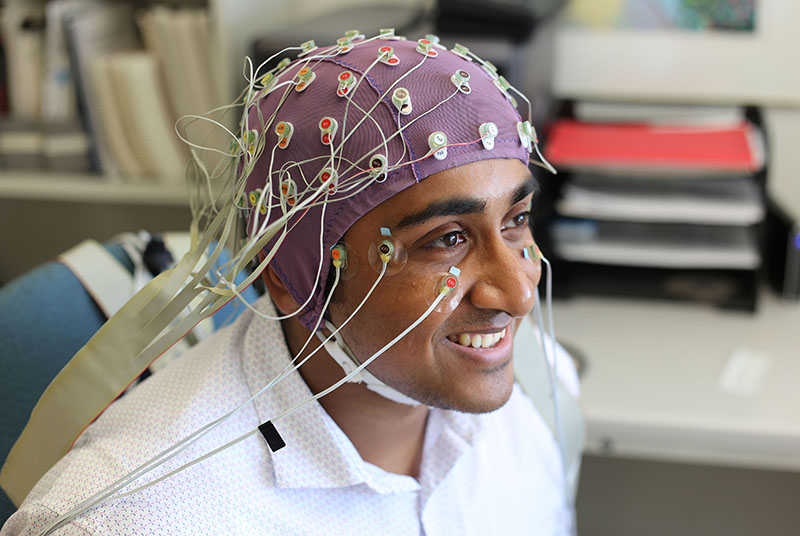 Making money listening to real-world sounds!
Do you want to earn $15/hr + transit or parking fare in a listening experiment with EEG at Baycrest Hospital (3560 Bathurst St)?
We are resuming, on a limited basis, some research studies. To ensure your safety and those of patients and staff, we have implemented strict infection control precautions and processes. Additional time related to COVID safety protocol will be included in your compensation for participating.
If you are interested, you should have no hearing problems and should not be on any medication that affects wakefulness. The experiment involves listening to and rating sounds on a computer and takes 1 session of 3-3.5hours.
There are no risks associated with this research, which has been certified by the review ethics board and is supervised by Prof. Claude Alain and Prof. Morris Moscovitch at University of Toronto. Your confidentiality and anonymity for serving in this experiment will be protected.
Contact: experiment.hearing@gmail.com
Study posted on November 17th, 2020